The next massive mid-season update is landing soon for Warzone and Cold War, Season 2 Reloaded. Here's all we know about the update so far.
So far Season 2 has brought a whole bunch of brand new content to both titles. Including, new maps, operators, weapons and Zombies are beginning to takeover Verdansk and the Ural Mountains.
There are still plenty of features on the road map image which are still yet to make it into the game and we believe they will become available after the mid-Season update.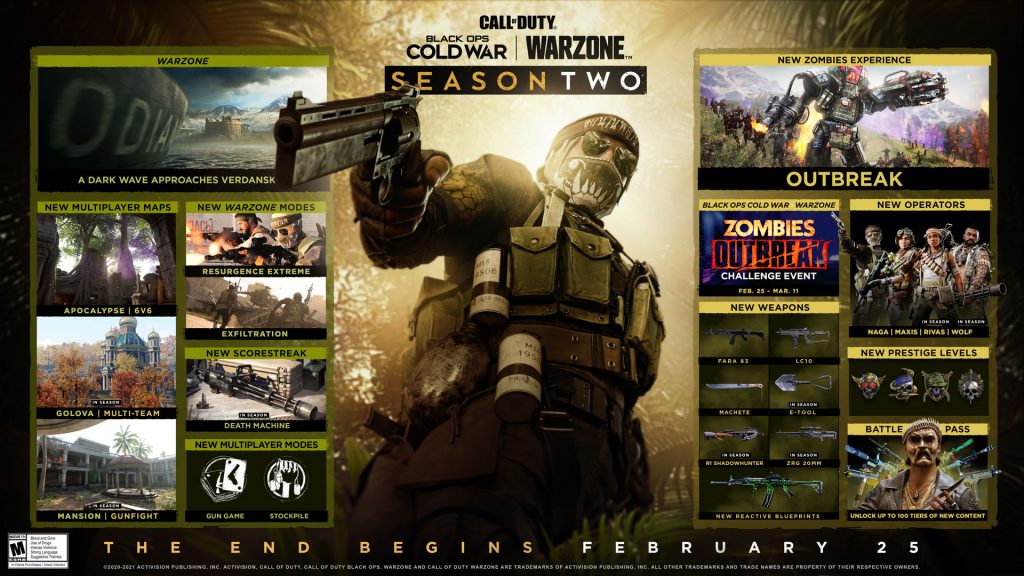 Season 2: Reloaded release date
There has been no official release date announced by Activision for the mid-Season 2 update but, teasers posted by Treyarch on 22nd March lead us to believe it's coming very soon. https://twitter.com/Treyarch/status/1374046967379156997
This suggests to us that the Warzone x Black Ops Cold War Season 2 Reloaded update will launch on the week of 29th March. Updates like this normally fall on a Thursday so we predict the launch date is on 1st April.
New Cold War and Warzone Weapons
A grand total of six new weapons will be landing in Cold War and Warzone during Season 2. At the start of the season, we saw the LC10, E-Tool, FARA 83 and Machete added. Now we can expect to see the ZRG 20mm Sniper Rifle and the R1 Shadowhunter crossbow.
The R1 Shadowhunter is landing in-game on 25th March.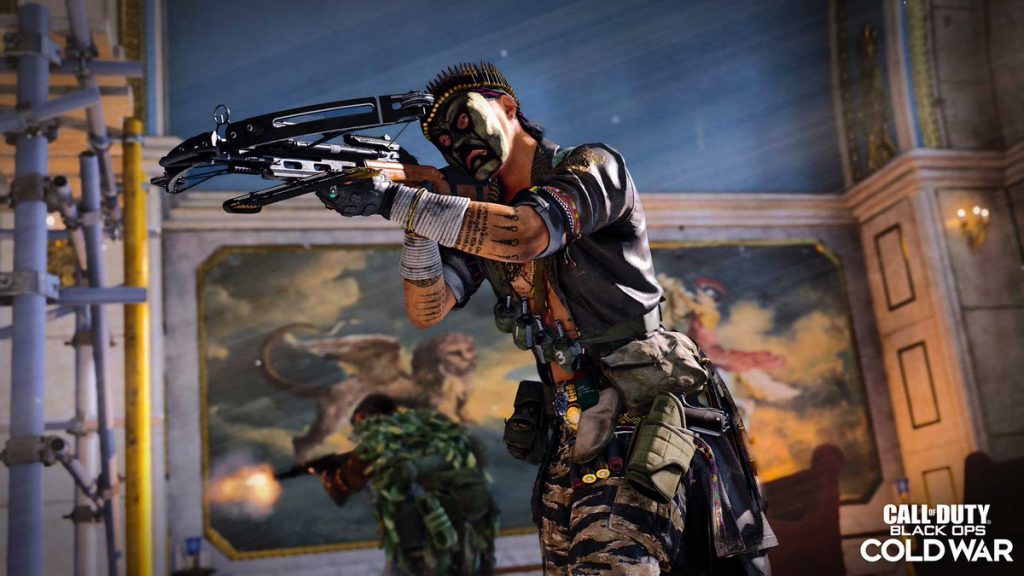 We haven't been told much about the ZRG 20mm Sniper Rifle but as it's the last weapon to be released we're assuming it will land with the mid-Season 2 Reload update.
New Black Ops Cold War Maps
There is a multitude of new maps still to make it into Cold War according to the Season 2 Road map.
As Modern Warfare's Gunfight mode was successful, an all-new close-quarters map is arriving in the mid-season update. Mansion will be located on the grounds of a mansion (believe it or not) and pit two teams of two against each other.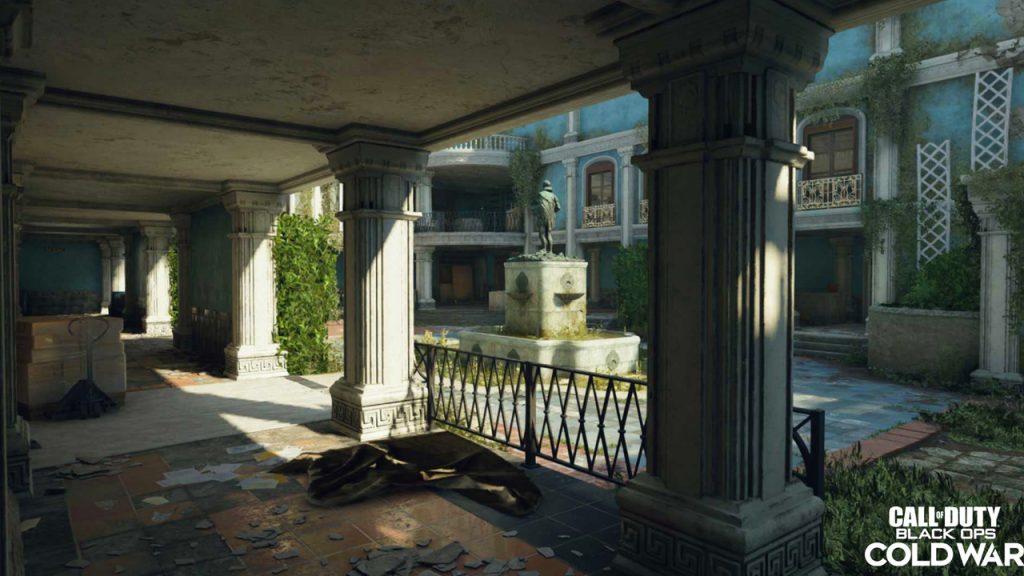 Golova, which you may have already seen in Outbreak will be hitting multiplayer. We aren't certain whether this map will be strictly for Fireteam or a smaller version will be available for 6v6.
Although the map Miami has faults like lighting and size the new "Miami Strike" is set to change this. It will now be set in the day and be reduced in size to allow for faster-paced 6v6 gameplay.
New Warzone and Cold War Zombie content
Season 2 has seen the rise and spreading of an undead army which has started to overrun Verdansk and Fireteam map. The newly introduced Outbreak mode will have a new map enter it's rotation in Season 2 Reloaded.
On 20th March Treyarch tweeted this short clip https://twitter.com/Treyarch/status/1372959803832688640
In this clip, you can see Sanitorium an area of the Ural Mountains.
The leaked plague mode which sees Verdansk being nuked could also land in the mid-season update. Zombies are starting to take over Verdansk and it's only a matter of time before it's nuking time and the players will be deployed to clear out the remaining hordes.
New Operators for Warzone and Cold War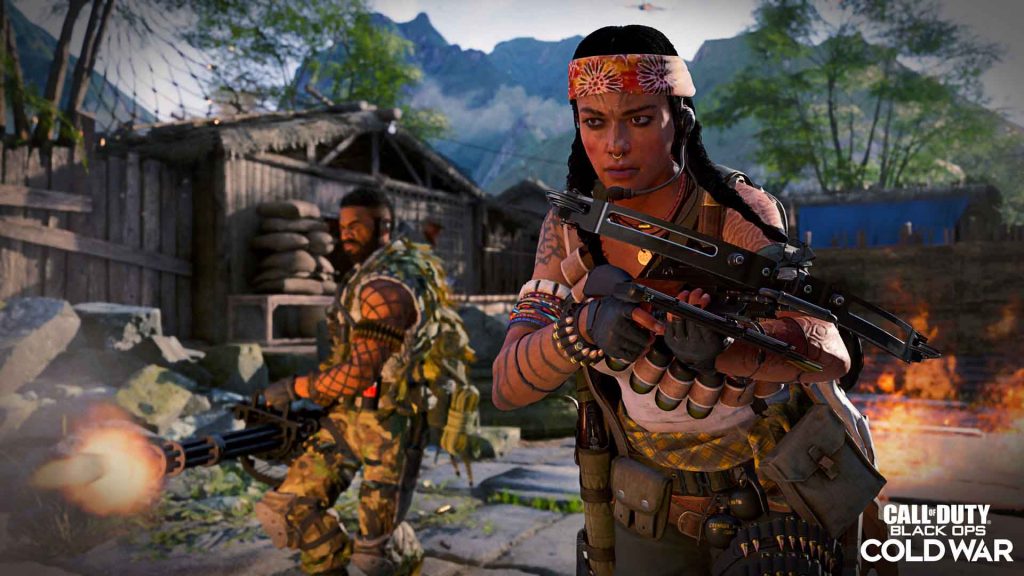 There are 4 total new operators set to be released in Season 2, we've already seen Naga and Samantha Maxis but Wolf and Rivas are still set to arrive. They are most likely going to land in the mid-season update but we don't know how they'll be unlocked, we assume through either bundles in the store or challenges.
Check out the HYPD Stream Team on Facebook and HYPDLive on our Twitch channel streaming games daily.
While you're here take a look through the rest of the latest gaming news!